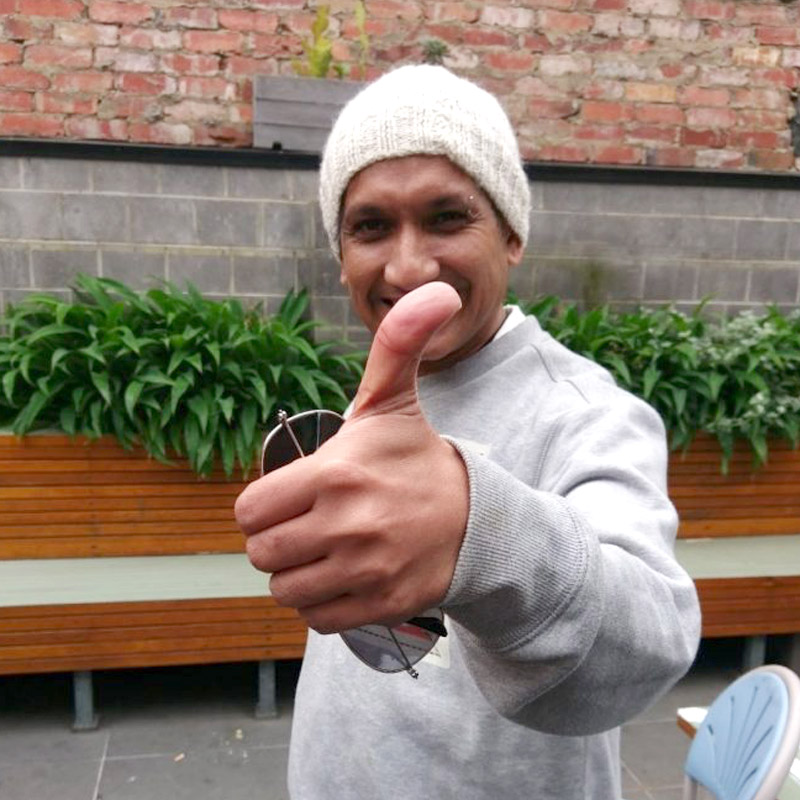 Tuan does a lot of travelling in his day to day, and likes making use of the art room that St Marys House of Welcome provide as part of their community support service for the homeless and disadvantaged. Mostly Tuan likes to draw, sometimes using pen or pencil, but is also an avid user of the sewing machine, occasionally appropriating old clothes for their unique fabrics and patterns.
Tuan does currently have a place to stay, but as it is small and not really suitable for him and his son, he is still waiting for the housing registrar to get back to him for a bigger flat. When looking for clothes from Avalon, Tuan will also stay on the lookout for clothes for his son, who has just turned 18, and finished VCE. Tuan is very proud of his boy, who thanks to his marks in science and mathematics, is currently enrolled in RMIT. Not only that, but part of his double major is in Aerospace Engineering – literally, rocket science.
Tuan remains very sociable and upbeat, but there are times where everyone wants to have a quiet moment to themselves – it is at these times that Tuan is thankful to his acting ability and appearance, so that he can pretend he doesn't speak English and escape. He hopes one day to have a home his son can be proud of.