The Volunteers are the foundation of the Avalon Centre. Their dedication, commitment and support ensures that the mission of meeting unmet needs is fulfilled.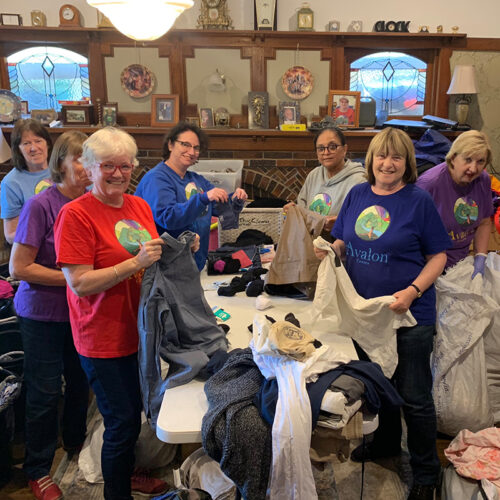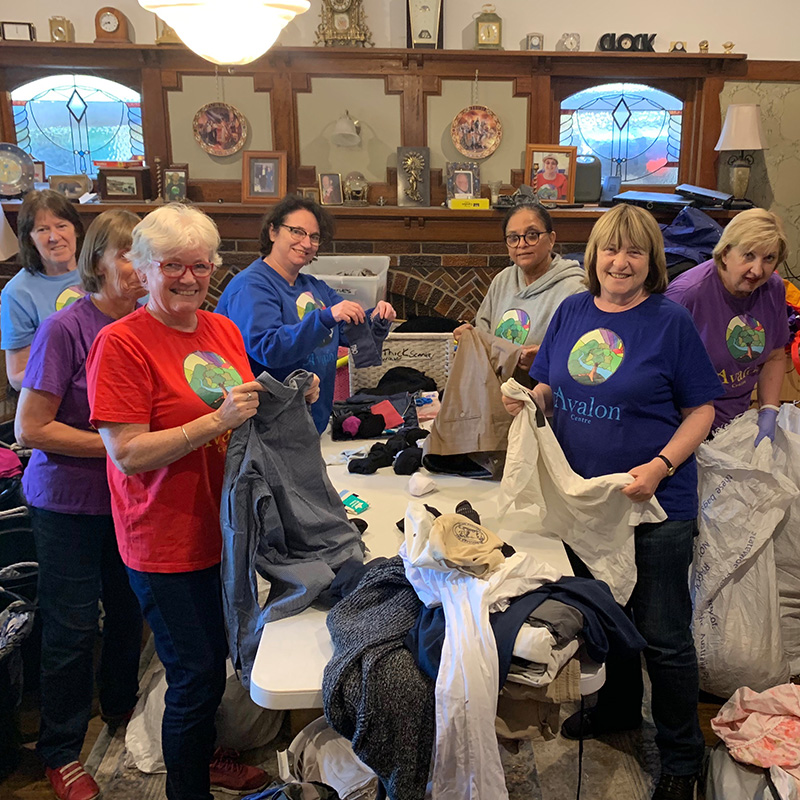 There are many roles undertaken by volunteers; sorting clothes, office administration, marketing, driving the bus, social interaction at the Drop-in, distributing clothes to the homeless, gardening, maintenance and much more.
Volunteers range from 3 years to 92 years. Volunteers may attend 1h hour a month to 3-4 days a week.
Anytime contributed is valued.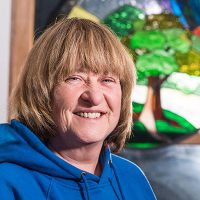 Deborah Holmes
(President)
Deborah's background is Dramatherapy and recreational Arts. She trained and worked in the U.K. for 12 years completing a post Graduate diploma in Dramatherapy before returning home to establish the Avalon Centre in 1987.
Deborah is passionate about helping those who have 'slipped through the cracks', of making a difference by meeting unmet needs and is a devoted member of the Richmond Football Club.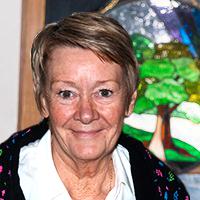 Dr Gabriele (Gabi) Byrne received a Ph.D. in research from Victoria University in 2019 and is a Senior Advisor at the Victorian Responsible Gambling Foundation (VRGF).
Between 2001 and 2017 Gabi founded and was the Director of the Not-for-Profit Chrysalis Insight Inc. Her organisation was committed to rebuilding and connecting communities to lessen the destructive effects of problem gambling. She has been involved with Avalon for many years and hopes that her experience and passion to help others will make a valuable contribution to the organisation.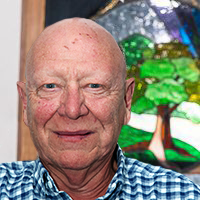 A retired CPA with over 45 years experience as a practice principle and worked with both small to medium businesses and primary producers in Melbourne and rural Victoria.
Gary has been an active member of community service clubs, firstly Apex and subsequently Rotary, since 1976. He has been a member of the Rotary Club of Malvern for the past 20 plus years and it is through this membership that Gary became involved with Avalon.
Not only does he volunteer with homeless distribution but manages the Rotary Malvern / Avalon relationship to encourage both monetary and in kind donations.
Deborah and Gary have the common bond of being Richmond fanatics.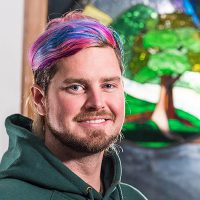 Patrick Flynn
(Vice President)
Patrick has been a volunteer in Avalon since 2015. He arrived in Melbourne from Ireland in 2012 where he now works making high end furniture. He has been assisting on the on the homeless distribution run, driving every week, since he arrived.
Patrick is also sharing the role of Bus coordinator at Avalon. He always had 'an interest in helping others and making the world a better place'. He fitted in very quickly into Avalon and fully supports meeting unmet needs.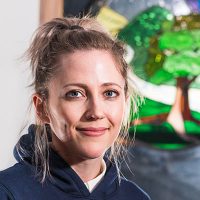 Lisa has volunteered with Avalon since 2011 and has enjoyed a wide range of roles from attending the Avalon Drop-In, to assisting with the Homeless and Clothes Distribution Support Program.
Lisa has a Bachelor of Social Work and is currently working as a drug and alcohol clinician and consultant. Lisa is a proud to be a part of Avalon because 'they are a unique, compassionate, diverse and kind team of volunteers and I find it personally rewarding to give back to the community'.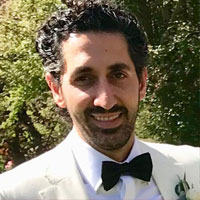 Andrew De Kretser
(Member)
Andrew started volunteering at Avalon as a driver for the Homeless clothes distribution programme in July 2014. Andrew has operated a law firm as a sole legal practitioner for about 10 years in Highett where he acts on behalf of clients in a wide range of legal matters including civil, criminal and property matters. Prior to being registered as a legal practitioner, he was a law lecturer at Chisholm Institute Frankston for about 4 years.
Andrew was initially attracted to volunteering at Avalon as it was a private, non-religious affiliated charity that achieved demonstrably good outcomes for people who have generally fallen through the cracks or hit hard times.
Outside of Avalon Andrew enjoys travelling around Italy with his wife and playing with his dog, Rocky Balboa.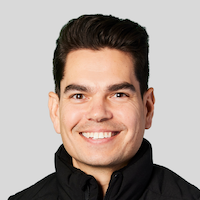 James started volunteering with Avalon in early 2020, after a local Rotary meeting, assisting with the Homes for the Homeless program. He has helped arrange the finance for several of the homes which have been purchased for the program, along with agent negotiations once a property has been found.
James runs a Buyers Advocacy firm in Glen Iris, which focuses on property education for the younger generation, and importance of home ownership for a secure retirement. 
"I was attracted to the Avalon centre firstly because of Debbie and her great enthusiasm for everything the centre does, and secondly for the amazing program, Homes for the Homeless, which I felt was something I could get involved in to make a real difference."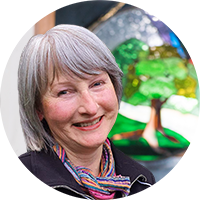 Lisa starting volunteering at Avalon by helping in the office in 2020, attending to phone queries, emails and offering administration assistance. With a history of employment in the legal industry as an assistant, office administration support seemed the logical volunteer direction to take and seeing a position available at the Avalon Centre on the City of Boroondara volunteer opportunity website page, decided to explore what Avalon was all about. 'I was pleasantly surprised by the diverse and dedicated range of volunteers at Avalon and have found the experience another opportunity to learn and make a worthwhile contribution'.
Lisa is also interested in art and yoga and obtained her Diploma in Yoga Teaching in 2013, taking individual and small group classes in the local area. Lisa is interested in providing support in the community to those who are struggling, whether mentally or physically and believes that the Avalon Centre is providing a wonderful service to those less fortunate in the community and 'I find it personally rewarding to give back to the community'.